Certification
Jump to navigation
Jump to search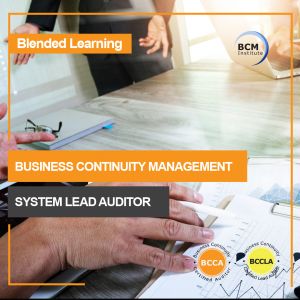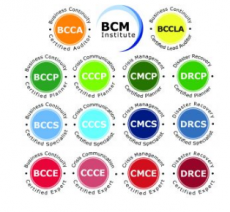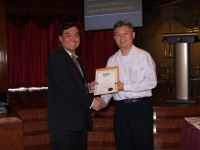 Professional certification, trade certification, or professional designation, often called simply certification or qualification, is a designation earned by a person to assure that he/she is qualified to perform a job or task. Certifications are earned from a Professional society and, generally, need to be renewed periodically, or may be valid for a specific period of time (e.g. the life-time of the product upon which the individual is certified). As a part of a complete renewal of an individual's certification, it is common for the individual to show evidence of continual learning — often termed continuing education — or earning continuing education hours (CEH).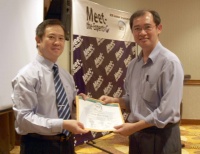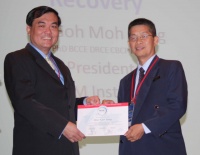 It is important to note that certifications are usually earned from a professional society, not the government.
In obtaining BCM Institute's Certification, participants should be aware of the following:
Commonly Asked Questions
Do we have only 30 days from the date you sent the exam result email notification to submit the BCCS/DRCS/BCCE/DRCE/CMCS/CMCE/CCCS/CCCE/BCCA/BCCLA form with fees or can we take more time?
- Technically yes it is, but if you need more time due to pressing work commitments, please liaise with the certification officer directly, or email to certification@bcm-institute.org, and we will discuss on how much time we could extend usually its no more than 60 days (i.e 2 mths)
Will BCM Institute send any Paper certificate for passing the certification qualifying examinations for our record or do we only get a softcopy of the certificate?
- Currently all certificates are sent via email (i.e softcopy). Paper certificates , otherwise known as the hardcopy certificate needs to be purchased at SGD50 and a courier charge would be advised before it can be delivered to you.
As a member how can I use the Membership benefits?
- As a member, aside from the industry recognized title and your ability to attach the title with your name, you will also be one of the first ones to know about the latest courses and events updates. For participations in our World Continuity Congress, you will also get member only discount prices. Look out too for our more comprehensive line up of benefits in the coming months as we are revamping the benefits scheme to serve you better.
Is the application fee refundable if the application is not successful?
- The application fees is non refundable as it goes into our efforts in processing the application. Nonetheless, rest assured 99% of those who applied would be awarded the certification that they applied for. This is because the certification officer would assist the applicant in formulating an application that is favourable to the review board. Once it is deemed acceptable would we send the application to the review board. Even at the review board level, they would sometimes enquire for more information to be able to see your application in a better light and so help you gain your certification.
But in the case that after all efforts has been exhausted and you did not quite meet the standards for the certification for reasons such as lack of experience or lack of exposure, they would suggest another certification of a level lower than applied for e.g. BCCS if you had applied for BCCE. For such instances, we strongly suggest that you send a fresh application (including a fresh application fee payment) for the higher certification (i.e. BCCE) after a couple of years (min. 1-2 years) without having to re-take any courses or exams.