Dr Ingo Neu
Jump to navigation
Jump to search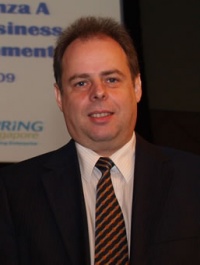 Dr Ingo Neu MD, MPH is the former Regional Advisor and Head of Avian and Human Influenza Unit, United Nations Office for the Coordination of Humanitarian Affairs (UNOCHA), Regional Office for Asia & Pacific.
Dr Ingo's primary mandate is to advocate governments on the need for mutli-sectorial pandemic preparedness planning so as to mitigate the impact of a pandemic due to high absenteeism rates and to assure the availability of essential services. In countries where this need is already recognized, he supports the process of developing sectorial preparedness plans that includes business continuity aspects. Another aspect of his work is to promote the integration of the pandemic preparedness planning within a multi-hazard disaster preparedness planning approach. He is working with the national government and ministries as well as with regional bodies such as ASEAN and SPC.
Dr Ingo worked as a medical doctor in many countries for the last 13 years and later as a Public Health Consultant with worldwide assignment. Majority of his assignment were in the Asia Pacific region. With his vast experience in public health, with avian influenza preparedness and also supporting the national SARS preparedness taskforce in Lao PDR in 2004. Since then, he continues to be involved in many Avian and Human Influenza project for many international organizations.
Qualification
Master of Public Health, Mahidol University, Thailand
MBBS, University of Goettingen, Germany
Professional Certification
Board Certified Specialist for Anesthesiology and Intensive Care and Rescue Medicine