Reciprocal Agreement
Jump to navigation
Jump to search
1. An agreement that allows two organizations to back each other up.

Similar Terms: Mutual Aid Agreement.
Related Terms: Alternate Site, Reciprocal Site.

Note: A Reciprocal Agreement can be drawn up between two similarly configured organizations. Each organization must have spare processing time, hardware capability or amenity at a limited capacity to support the critical business functions and applications of the organization in distress. These arrangements are usually used by large companies with many subsidiaries. Even in these cases, it is rare that enough spare processing time and equipment capability exist to support a mutual recovery arrangement.

2. An arrangement by which one organization agrees to use another's resources in the event of a Business Continuity E / I / C.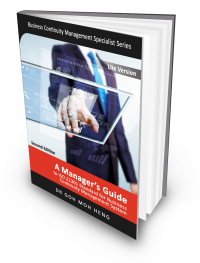 (Source: Business Continuity Institute - BCI)

3. Agreement between two organizations (or two internal business groups) with basically the same equipment/same environment that allows each one to recover at each other's site.
(Source: Disaster Recovery Institute International / Disaster Recovery Journal - DRII/DRJ)

4. A pre-arranged agreement developed between two or more entities to render assistance to the parties of the agreement.
(Source: ASIS International - ASIS International)