Recovery Team
Jump to navigation
Jump to search

2. A defined number of roles and responsibilities for implementing the Business Continuity Management Plan. Similar Terms: Business Recovery Team, Business Continuity Management Team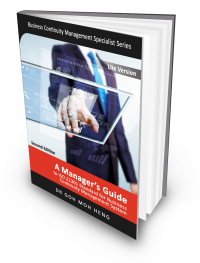 (Source: Business Continuity Institute - BCI)

3. A structured group of teams ready to take control of the recovery operations if a disaster should occur. Similar Terms: Business Recovery Teams or Disaster Recovery Teams.
(Source: Disaster Recovery Institute International / Disaster Recovery Journal - DRII/DRJ)

4. A group of individuals given responsibility for the co-ordination and response to an emergency or for recovering a process or function in the event of a disaster.
(Source: ENISA - the European Network and Information Security Agency. BCM & Resilience Glossary)