Stephen Tan
Jump to navigation
Jump to search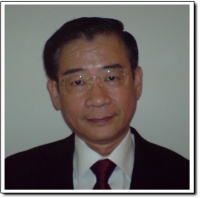 Stephen Tan is now the Manager, ASEAN Market Relations for Whispir Pte Ltd . Previously he was the BCRS Project Manager IBM Singapore, was responsible for establishing the IBM Business Recovery Centre for Mid Range Systems in 1991 and thereafter the IBM Business Recovery Centre for Large Systems in 1992. During his thirty two years career at IBM, he had held various positions in service delivery operations, such as Data Centre Operations, Computing and Resiliency Services (BCRS) in IBM Singapore.

He was the project manager and consultant for business continuity offerings and was involved in engagements such as the development and documentation of IT and Business Recovery and Continuity Plans for over 50 IBM customers on multiple platforms - IBM and OEMs, among them several large banking and financial institutions, several manufacturing and distribution establishments, two Power plants, a cluster of hospitals and clinics, all the 33 Singapore Exchange's Stockbrokers, some Government Ministries and a Statutory Board. He also had performed Risk Assessment, Business Impact Analysis and Business Continuity Strategy engagements for a Regional Call Centre, a Global Data Centre for a multinational bank, an Overseas Steel Manufacturing Plant and a Shipyard with worldwide operations. He was also responsible for consultation with Clients in areas of Business Continuity and Resiliency Services.
Voluntary Appointment within BCM Institute
Stephen is an Associate Instructor and member of Certification Review Committee with the BCM Institute.
Professional Association
Founding member of the BCG – The Business Continuity Group and has been an active member of the ExCo since 1995
President of the BCG from March 2002 to February 2003.
Practitioner – Resilient Business Infrastructure Analysis
Working member of the BC/DR Industry Guideline Formulation SS507 October 2004.
Invited guest speaker at SGAM 2005 (Share Guide Association Malaysia) and AmCham SL 2005 (American Chamber of Commerce Sri Lanka).
Professional Certification
2007 Awarded Business Continuity Certified Expert (BCCE), BCM Institute, Singapore