Command Centre
Jump to navigation
Jump to search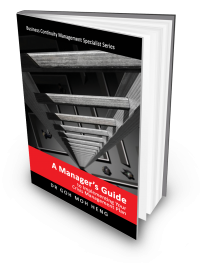 2. A Command Center is a physical or virtual facility located outside of the affected area used to gather, assess, and disseminate information and to make decisions to affect recovery.
(Source: Disaster Recovery Institute International / Disaster Recovery Journal - DRII/DRJ)

3. A specific room or facility staffed by personnel charged with commanding, controlling, and coordinating the use of resources and personnel in response to a crisis.
(Source: ASIS International - ASIS International)
4. A place to which relevant management teams and staffs can co-ordinate efforts and manage the possible disasters in hand.
(Source: Malaysia BCM Standard MS1970:2007)