Reduce
Jump to navigation
Jump to search

2. Activities,tasks, programs and systems developed and implemented prior to an emergency that are used to support the prevention of mitigation of response to and recovery from emergencies.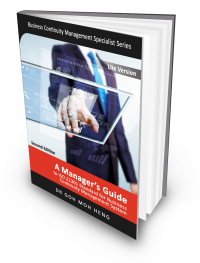 (Source: NFPA 1600 Standard on Disaster/Emergency Management and Business Continuity Programs, NFPA 1600:2007)

3. Activities to avoid an incident or to stop an emergency from occurring.
(Source: NFPA 1600 Standard on Disaster/Emergency Management and Business Continuity Programs, NFPA 1600:2007)