Return
Jump to navigation
Jump to search

2. Activities and programs designed to return conditions to a level that is acceptable to the entity.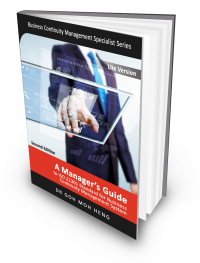 (Source: NFPA 1600 Standard on Disaster/Emergency Management and Business Continuity Programs, NFPA 1600:2007)

3. 1) Process of planning for and/or implementing expanded operations to address less time-sensitive business operations immediately following an interruption or disaster. 2) The start of the actual process or function that uses the restored technology and location.
(Source: Australia. A Practitioner's Guide to Business Continuity Management HB292 - 2006 )