Impact Tolerance
Jump to navigation
Jump to search
1. Impact Tolerance is the setting of the maximum tolerable level of disruption to an important business service.


Impact Tolerance:

Notes (1): represents the point beyond which the harm caused by an operational disruption to the business service becomes intolerable.

Notes (2): do not factor in the frequency at which operational disruptions are likely to occur.

Notes (3): focus on setting the limit of the impact the organisation can tolerate from a single disruption.

Notes (4): is different from the recovery time objective, and the maximum acceptable outage as defined in business continuity planning as these are time-based.

Notes (5): focus on outcome-based objectives, which are about how much, when, and for how long.

Notes (6): in another view by the Monetary Authority of Singapore is the Service Recovery Time Objective (SRTO) which is the target duration of time to restore a specific business service from the point of disruption to the point when the specific business service is recovered to a level sufficient to meet business obligations.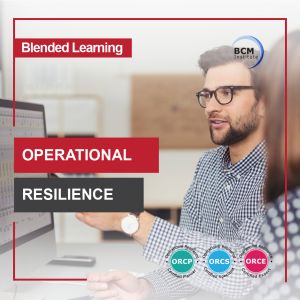 Related Term: Operational Resilience, Business Services, Recovery Time Objective, Business Impact Analysis, Inter-dependencies, Service Recovery Time Objective, Plausible Scenarios, Severe but Plausible Scenarios